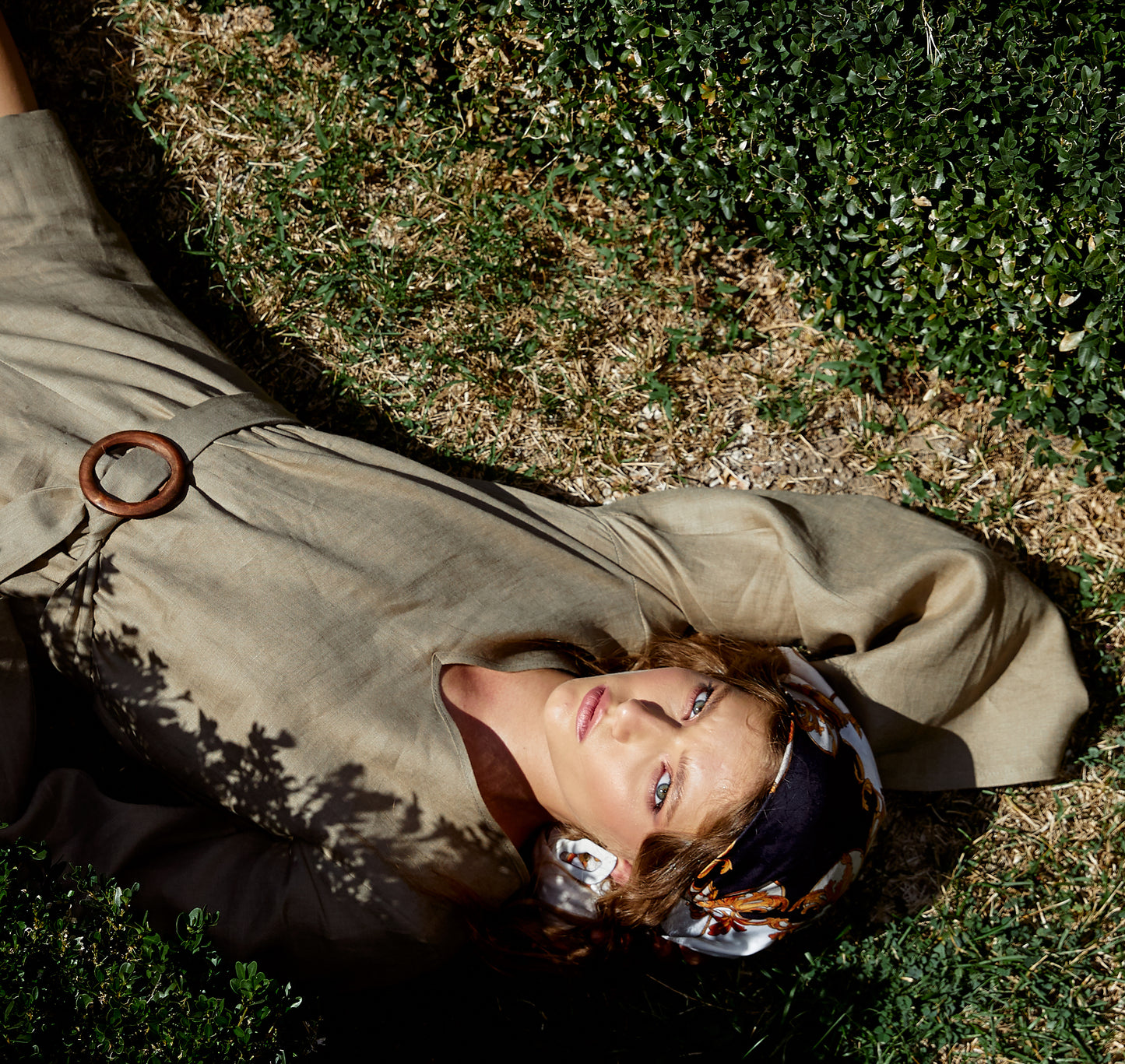 In today's world, where fast fashion dominates the industry, it's easy to forget about the impact our clothing choices have on the environment and our health. However, a growing movement towards sustainable fashion has shed light on the importance of selecting garments made from organic and Oeko-Tex fabrics. In this blog post, we'll explore the significance of these choices for both the planet and our well-being.
UNDERSTANDING ORGANIC FABRICS AND THEIR BENEFITS
Organic fabrics are made from materials that are grown without the use of synthetic pesticides, herbicides, or genetically modified organisms (GMOs). The cultivation of organic cotton, for example, relies on natural and sustainable farming methods that prioritize soil health and reduce water usage. Here are some key reasons why choosing organic fabrics matters:
Environmental Impact
1. Reduced Chemicals: Organic farming practices eliminate the use of harmful chemicals, which helps protect soil, water, and local ecosystems.
2. Lower Water Consumption: Organic cotton cultivation typically uses less water, helping to conserve this precious resource.
Health Benefits
3. Non-Toxic Clothing: Organic fabrics are free from chemical residues, making them safer for both the people wearing them and those involved in their production.
4. Hypoallergenic: These fabrics are less likely to cause skin irritation or allergies, making them an excellent choice for those with sensitive skin.
Sustainability
5. Longevity: Organic fabrics often have a longer lifespan due to their high-quality construction, reducing the need for frequent replacements.
6. Biodiversity: Organic farming promotes biodiversity by avoiding monoculture practices, which can have devastating effects on ecosystems.
UNDERSTANDING OEKO-TEX CERTIFICATION AND ITS BENEFITS
The Oeko-Tex Standard 100 is a globally recognized certification system that ensures textiles and garments are free from harmful substances. When you choose products with the Oeko-Tex label, you're making a responsible choice for your health and the environment. Here's why Oeko-Tex fabrics are essential:
Safety and Health
7. Skin-Friendly: Oeko-Tex certified fabrics are rigorously tested for harmful substances, ensuring they won't harm your skin or overall well-being.
8. Confidence: Wearing Oeko-Tex certified garments provides peace of mind that your clothing is free from dangerous chemicals.
Environmental Responsibility
9. Reduced Chemical Discharge: Oeko-Tex standards restrict the use of harmful chemicals in the production process, reducing pollution of waterways and ecosystems.
10. Sustainable Production: Manufacturers must adhere to strict environmental standards, encouraging more sustainable and responsible practices. 
MAKING INFORMED CHOICES
As consumers, we have the power to influence the fashion industry by choosing garments made from organic and Oeko-Tex fabrics. Here are some tips to help you make informed choices:
Check Labels:
Look for labels indicating organic materials or Oeko-Tex certification when shopping for clothing. We are happy to inform you that at KAN, up to 95% of our garments are made from organic and Oeko-Tex fabrics.
Research Brands:
Support brands that prioritize sustainability and ethical production practices.
Quality Over Quantity:
Invest in high-quality pieces that will last longer, reducing the need for constant replacements.
The importance of choosing garments made from organic and Oeko-Tex fabrics cannot be overstated. By making these conscious choices, we can contribute to a more sustainable and healthy future for ourselves and the planet.
Sustainable fashion isn't just a trend; it's a responsibility we all share in safeguarding the environment and our well-being.
So, next time you're shopping for clothing, think about the impact of your choices and opt for garments that prioritize both your health and the Earth.